Memories of School
In this blog post I will be reflecting on some of the most salient memories of my elementary school years. I apologize now for the length, when I enjoy a topic, I sometimes get long-winded.
In my youth, I went to

Lake Norman Elementary School

in Mooresville, NC. We were the Lake Norman Dolphins and our colors were blue, white and yellow.
This is a picture of me at my kindergarten Easter egg hunt
First off, one good memory is simply with the selection of our mascot. We live on the beautiful Lake Norman, which is a fresh water lake, with no dolphins. The school let the students nominate and vote on the mascot of the school. I think the fact that our administration let the student population pick a dolphin, is a precursor to what a wonderful school I went to, where students and their ideas are valued.
This is another example of the type of elementary school I went to. One of the best memories from school is from March 19, 2004. That was the day we broke a Guinness World Record together. It was fun for the students but also taught us some good lessons. We broke the world record for the

Most People Flossing on the Same Length of Floss

. It took students, parents, teachers and some people from our middle school,

Brawley Middle School

, to get the breaking number of 1,470. We flossed our teeth for 55 seconds on a single line of dental floss which measured 6,000 feet. It taught the students that it takes cooperation to accomplish big projects. We had to work with a local dentist who got the extremely long floss. It took our administration to arrange for the official Guinness record people to come to our school. It took lots of patience from everyone as we got in long winding lines and waited to get our section of the floss and then we all flossed at the same time! It was very memorable and taught me some long lasting lessons.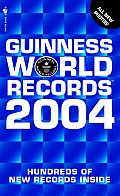 My favorite teacher........... well I am a little biased. I have the most wonderful mother in the world, who happens to be a educator at my elementary school. So the game is hardly fair, but my favorite teacher in the world is my mom. My mom is a music teacher. Now remember my last name is STOLTZFUS. How many kindergarten students, or adults for that matter, can pronounce that name? So with the idea from my brother, my mom became the infamous "MS. MUSIC." This probably seems silly to anyone who didn't go to school there, but Ms. Music is a name everyone knows in Mooresville, North Carolina.
Picture of my mom and I at Grandfather Mountain, NC
In elementary school I was nick named Little Ms. Music. That name was such an honor to have. I wrote it on my papers instead of Leanne. I fully embraced the family name and was so proud to be Ms. Music's daughter.
Mom and I in our classic Matching attire
She is known to most elementary students as their favorite teacher. I know this because all of my friends growing up would remind me that my mom was Ms. Music and how much they loved her and her class. I also know this because all of her current students stop us wherever we go in public in Mooresville.........Walmart, Target, Harris Teeter or even Pet's Mart. My mom gets "spotted" everywhere! What is so amazing for me to watch is how many personalities the students have and how my mom naturally responds to different students, which shows her mastery of differentiation for each student. With extroverted students, they practically tackle her and she is loud, fun and openly excited to see them. With more shy students who are more cautious or embarrassed to see a teacher outside of school, she is sweet, quieter and has a more intimate conversation with them. Its quite impressive how she can handle seeing a family with multiple siblings spotting her and she can go from an extroverted student, to shy student and right back to extroverted. It shows how well she knows her students and how she is a professional at personality assessment and can cater to each individual student.
This is a picture of David, my mom and I when we went to a Hawaiian themed party
Another impressive note on her knowing her students is she is an enhancement teacher. This means she sees all grades every year, which is six grade levels of students everyday and hundreds of students' names to remember. What is especially hard is that every student knows her name and recognizes her and she has to have impressive recall of names of her adoring students.
I haven't even explained why she is everyone's favorite teacher, from my days in elementary school and still now with her current students. She has a charisma about her. Her personality is an explosion of excitement and energy. She has a passion to teach music and a priority for every student to learn to read music. Everyone who works with her knows that this is not a job to her, this is work of love and commitment to her students.
Even though these take time each day, each day in class is something fun. She always has games to play, even music-football to appeal to the boys, that help students want to get involved and learn the information more completely. She has instruments to play, rhythms and songs they get to write and perform for the class. She has songs to sing and dances to dance along side her students. It is an exhausting teaching career but she handles the switch from kindergarten with rhythm sticks and shakers to fifth graders playing recorders with such ease. I know how hard she works and runs around to get things ready for the next grade level, but no one ever sees her sweat. She is always composed and ready to go. Now this is not the only reason why everyone one loves her class, there's more.
This is a picture of David, my mom and me on the First Day of school going into 4th grade
Not only does she make each student LOVE music class, she also puts on musicals. Yes, musicals in elementary school! It sounds crazy, but I never said my mother was sane, now did I? She puts on elaborate shows so much so that students look forward to getting into the grade, to do the show. There is a fifth grade Holiday musical and a second grade Spring musical. My mom puts on two musicals, with hundreds of elementary students each year. Definitely insane but let me you tell you, those shows are impressively professional and you can see into the students' souls that they LOVE what they are doing. She picks new musicals each year with new costumes and sets. She is a miracle worker.
The format of the shows has all the classes on risers on ether side of the stage to sing and do small choreography with every class getting their turn to do a song on stage to sing and do a full dance with props. So that more students get a chance to say lines, she divides speaking parts up and assigns them to every class. For example if there are six main characters, each class would have those six characters who would play that part while their class is on stage. She has costumes and hats to make them look distinguishable so the play has a plot along with the musical numbers.
The musicals are a highlight for students and faculty. Lots of people show up for the musicals and it is almost a community tradition to go see Ms. Music's musicals.
These shows are not only a shining example of how my mom goes above and beyond the call of duty but also the great teams that help. She could not do it alone and is able to corral different departments to work together to make "memorable learning" happen through her musicals. The second grade team and fifth grade team has to be on board to make a musical happen. She will get help from the art teacher for set and decoration help. Along with all her teacher friends that help with sound, lighting and the curtain duty. She is able to harness qualities in all people to do something great for her students each year. It really is obvious her commitment to her calling to be a teacher.
Picture of my mom and I on the first day of school
My second grade musical was

BUGZ

. Each class had was a different type of bug and had a song to go along with that bug. My class were the fireflies and I can still sing that melody to this day. We got to go on stage and sing our firefly song with dance scarves and choreography. The musical is about bugs wanting to go to a picnic and all the bugs are pitching in. The Lady bugs are in charge of proper etiquette, the army ants will handle security, the fireflies are in charge of lighting and the bumble bees will provide the entertainment. The plot thickens when a stink bug wants to come. Everyone learns that everyone is special and can bring something unique to the table. This show was fun for the students involved but also taught us that everyone has value.
Photo Credit sheetmusicplus.com
She inspires me to become an educator by being an example that it takes more than being present at work. It takes passion and the willingness to go above and beyond for the students. I quote my mom when I say, "I am at school for the students" not for the compensation.
First day of Middle school - Mom took the picture
What I would like to take to my own classroom is my memories of my school's ability to take the value of the student's first and to make life lessons of cooperation and persistence. I would like to be a teacher like my mom someday. I hope that I can take her ability to differentiate for each student, her pursuit to make each class and each lesson memorable and fun for the kids and her expertise at doing more than her job title says and going above and beyond.
Becoming a teacher for me is a calling. There has hardly ever been a doubt about what I wanted to do with my life. If you would have asked me what I wanted to be when I grow up when I was 5, 8 or 13 I always responded, "a teacher, like my mommy." There are debates about whether there is a "teacher gene" or if people are born to be a teacher, I can honestly say I am a natural. If that is because I will be a fourth generation teacher, being a teacher's kid before and after school everyday or by chance, I am so blessed that my calling was so clear and is a natural talent for myself.
When someone asks what do you hope to achieved by becoming a teacher, I can't help but think that is a selfish question. My main goal as a teacher is to help the students learn and ideally ignite a love and excitement for learning. The reason I want to be a teacher is for the betterment of the students. I think I have a personality that could benefit the kids, I have the patience to handle a classroom full of elementary students and I enjoy working in groups for the greater good of the school.